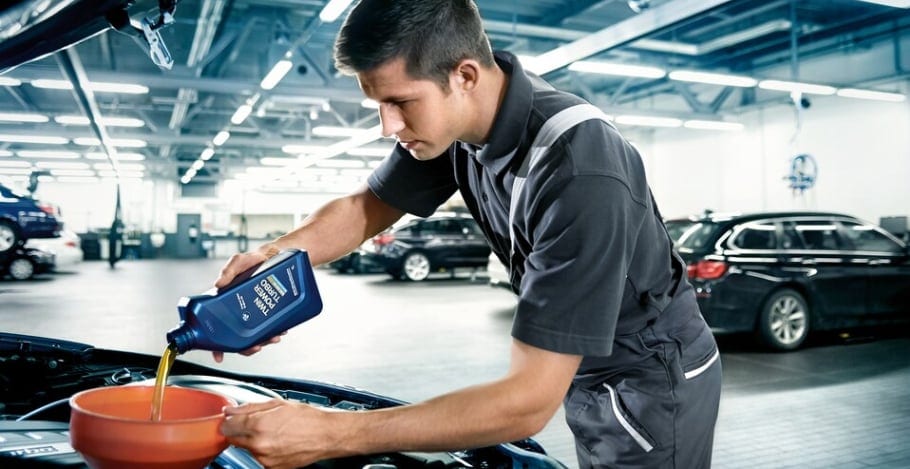 Scheduling an Oil Change at Hendrick BMW Northlake
You should never feel like you are out of options when it comes to caring for your vehicle. Our Charlotte, NC BMW dealership is here to offer the services that you will need throughout your time of ownership, which includes the oil changes that you will need at regular intervals.
We hope to answer all your questions here, but, if you are left with any, we encourage you to visit or contact our team to clear up any confusion regarding an oil change.
Why Do I Need an Oil Change?
Oil does many things for your engine to give a BMW the legendary performance that the brand has become known for. Oil is responsible for lubrication that reduces heat from your engine and to remove small particles to keep your engine clean and free from obstructions.
An oil change replaces dirty engine oil with clean oil so that it can serve its function. If you go too long without an oil change, you're leaving your engine susceptible to damage and hurting the performance of your BMW SAV or car.
How Do I Schedule an Oil Change?
Our Charlotte, NC BMW dealership wants to make it easy for you to schedule the work that you need for your vehicle, offering a tool on our website to help you find the most convenient time to visit. The minimal interruption to your daily life will make caring for your vehicle as easy as possible.
Choosing Hendrick BMW Northlake For Every Service You Need
No matter if you are looking for something as simple as an oil change or if you need a more in-depth repair, our dealership can help you with it all. We encourage you to visit our dealership whenever you need to choose a service center that you'll be able to trust.
Hours
Monday

9:00 AM - 7:00 PM

Tuesday

9:00 AM - 7:00 PM

Wednesday

9:00 AM - 7:00 PM

Thursday

9:00 AM - 7:00 PM

Friday

9:00 AM - 7:00 PM

Saturday

9:00 AM - 5:00 PM

Sunday

Closed